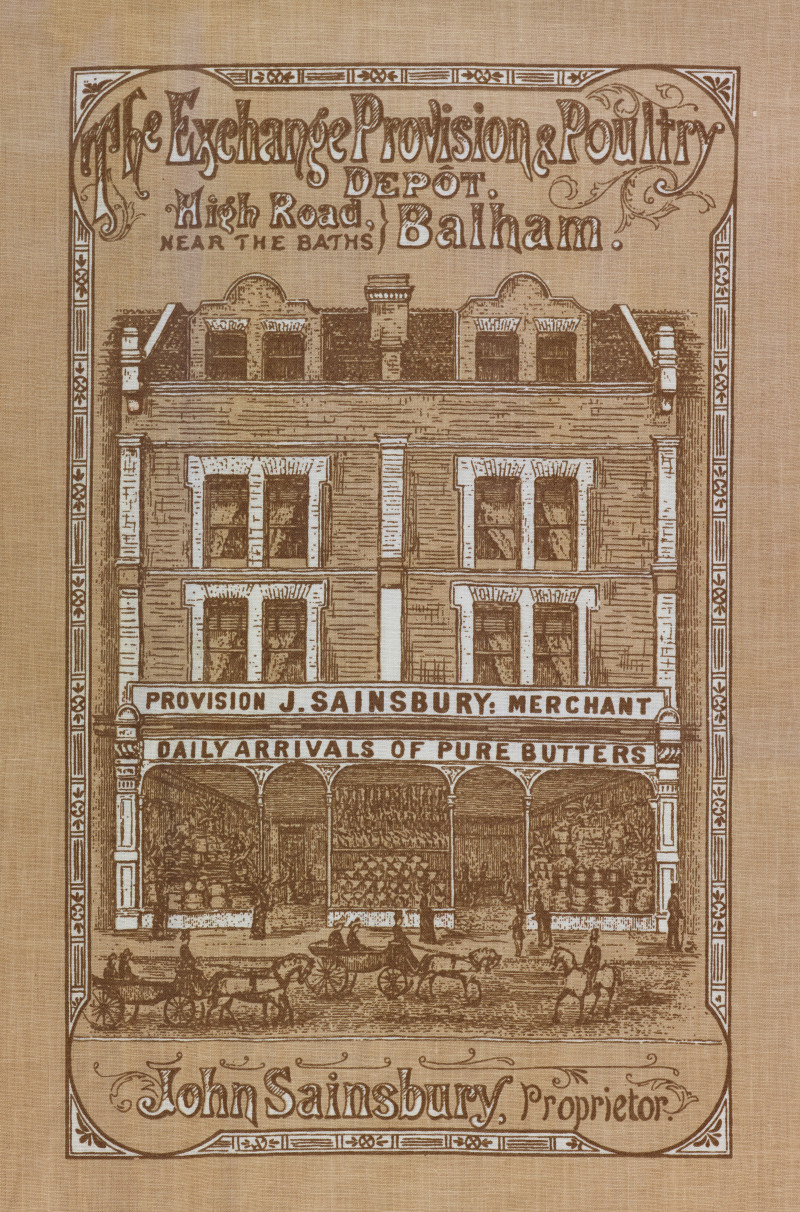 Length of unlaminated fabric which was used for the manufacture of shopping bags, printed with an image of the original 87/89 High Road, Balham branch. Taken from image SA/BRA/7/B/1/1/1, titled "The Exchange Provision & Poultry Depôt"
Related memories
Do you have an image that relates to this record? Add your personal
touch. If you worked for Sainsbury's, please provide brief career details
and include dates where appropriate.