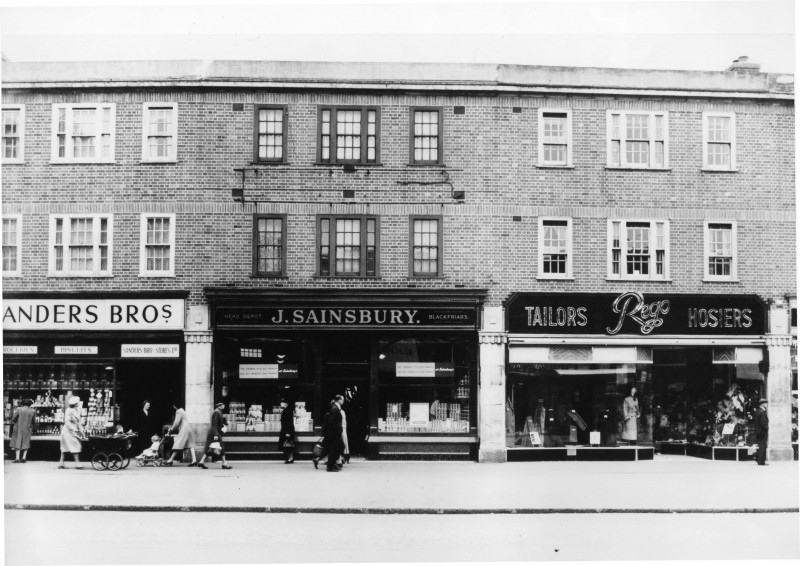 Photograph features poster in window "The things you see rarely are all shared out fairly at Sainsbury's". Also features adjacent shops Sanders Bros (grocery) and Rego (tailors/hosiers).
Related memories
Do you have an image that relates to this record? Add your personal
touch. If you worked for Sainsbury's, please provide brief career details
and include dates where appropriate.